1/4 (1 to 20 of 66)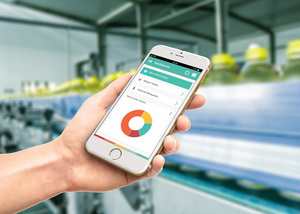 The Valuekeep team has developed the Work Report module of the Valuekeep Mobile for the iOS operating system, with the aim of covering the entire range of mobile devices available in the market.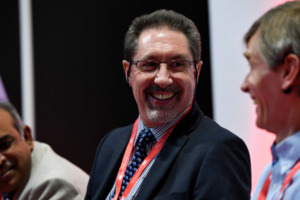 Delivered under the theme, 'The future of maintenance and reliability', the 43rd edition of the show kicked off under, as Jos Diamond, Event Manager describes, "a new direction" with organisers moving to a new date line of November and reducing the show down to two more impactful days.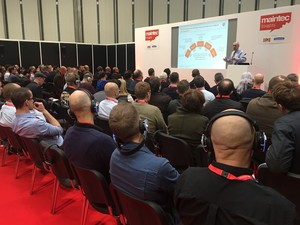 Leading maintenance suppliers use Maintec as a platform to launch new products into the industry. Packed-out theatres as visitors flock to hear leading end-users share expertise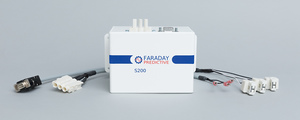 Faraday Predictive is using Maintec to launch a new range of on-line condition monitoring and energy monitoring systems to give 24x7 monitoring of a wide range of electrically driven rotating equipment. This will give users warning of a wide-range of developing problems in rotating equipment, such as pumps, fans and compressors.
Minimization of maintenance and repair costs of conveyer and production chains in the food-processing and pharmaceutical industries
New hydro lubricants win the "Material Surface" and Design Thinking" categories Klüber Lubrication has won the German Innovation Award presented annually by the German Design Council. The global market leader for speciality lubricants was recognised in two categories: in "Material Surface" for the innovative technology of its hydro lubricants and in the "Design Thinking" category for the equally cutting-edge process used to develop them.
Energy-efficient, sustainable, harmless Munich, 13 October 2017 – How would it be if maintenance of industrial gear units or automobile transmissions were to consist simply of topping up with mains water? If contamination by lubricants could be eliminated without any problems using clear water? Not only would that render work in industrial plants safer and cleaner, but at a stroke all worries regarding the sustainability of the lubricant being used would be dispelled. This was the thinking b

Maintec '18 is almost upon us & at TCE Transmission we are looking forward to seeing you at Stand 121.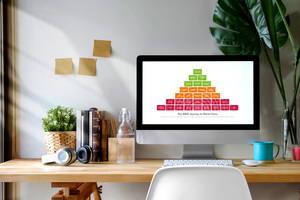 The AMIS Journey The AMIS Journey will establish the opportunities for improvement and the associated values and benefits to be expected. What is The AMIS Journey? The AMIS* Journey, provided exclusively by MCP Consulting Group Ltd., has been used for over 30 years to help organisations measure their asset maintenance performance on a consistent basis. Using industry knowledge and the extensive AMIS database, MCP is able to benchmark an organisation's performance. The output generat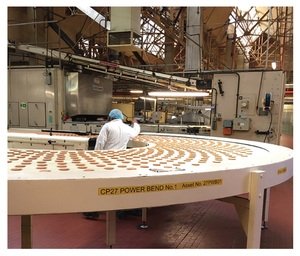 PROCESS & CONTROL | FEBRUARY 2018 | TRAINING & SKILLS FEATURE/ PROCESS&CONTROL TRAINEES BECOME SMOOTH OPERATORS Biscuit and snack manufacturer McVities is upskilling its operators so they can carry out high-frequency, low-risk production line maintenance. John Holland, McVities training manager, spoke to Michelle Lea about the benefits of the MCP Consulting Group Ltd. training course.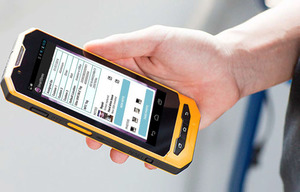 Inventory control: Changes in store Effective stores and spare parts inventory control and management are known challenges to British industry. Now more than ever, forward-looking businesses need solutions that provide them with the means to collect, provide and interpret data for greater visibility of fixed and moveable assets. MCP Consulting looks at some of the challenges and outlines solutions.
Maintenance lifeblood Phil Taylor Associate Consultant, MCP Consulting Group, looks at maintenance software strategies. There are many systems available today ranging in price from free to exorbitant and although most are perfectly capable of providing the functionality required for most maintenance operations many are damned as 'bad systems' with the most common reason cited for failure being a lack of "user-friendliness". In truth, failed systems are generally caused by poor implementation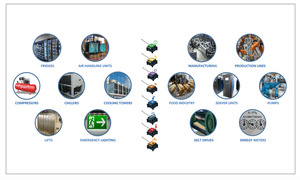 MCP Consulting Group advocates the benefits of an 'Informed Maintenance' strategy and explains how you can learn more about it. How would you feel if, at a routine health check, your doctor informed you that it was time to have your hip replaced – even though you weren't displaying any symptoms. His reason? Statistically, on average, hips fail by the time one reaches the age of 65. The doctor schedules the surgery as a preventative measure to stop you possibly having hip problems in the futu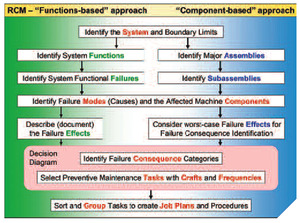 RCM: Consider the bigger picture Although the arguments in favour of Classical RCM (reliability centred maintenance) remain valid, Dave Porrill, principal consultant, MCP Consulting Group, considers whether it is enough to settle for RCM alone.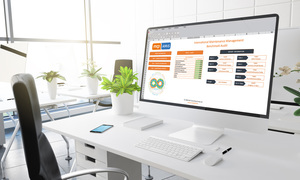 Maintenance management is not an option. Newly upgraded and relaunched for Maintec 2018, The AMIS* Journey develops a bespoke solution designed to meet an organisation's exact needs. Provided exclusively by MCP Consulting Group Ltd., AMIS has been used for over 30 years to help organisations measure their maintenance and asset management performance on a consistent basis.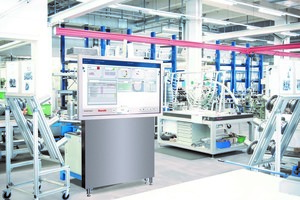 For manufacturers competing in today's highly competitive globalised marketplace, unforeseen downtime presents a significant challenge, often leading to higher costs, missed order deadlines and even reputational issues. As Richard Chamberlain of Bosch Rexroth discusses, predictive maintenance and condition monitoring are a key tool in overcoming expensive plant downtime. But with Industry 4.0 transforming the industry, it is time for manufacturers to look to digital solutions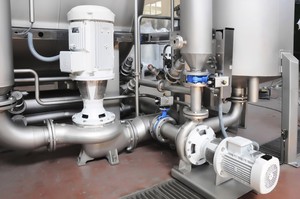 Predictive maintenance is becoming essential to the smart factory. The ability to accurately track machine performance and anticipate failures before they occur is helping manufacturers improve overall equipment effectiveness and reduce wasted time and costs.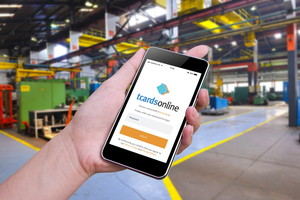 Managing a workload is an essential requirement for any business or department and many companies will be familiar with the manual T Card Board developed by T CARDS DIRECT over 60 years ago. The visual, tangible nature of the T Card display is ideal for managing workflows such as health & safety tasks. In fact, this low-cost, efficient system is often a vital cog in the running of a successful business or department.
1/4 (1 to 20 of 66)