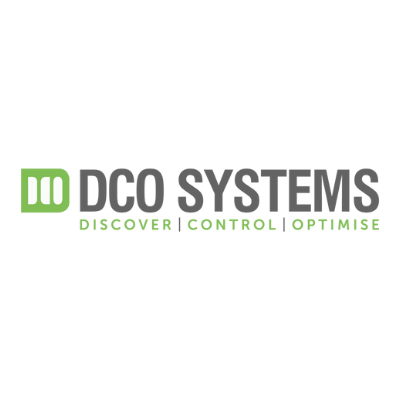 DCO Systems solve equipment maintenance, inspection and performance challenges with energy harvesting equipment sensors that are self-powered, maintenance-free and always on. With projects taking place across multiple sectors, DCO's solutions extend existing monitoring efforts and create a rich dataset that engineers can use immediately. DCO closes the gaps in intelligence gathering with flexible, easy to deploy solutions.
Address
Unit 3
Global Business Park
14 Wilkinson Road
Cirencester
Gloucestershire
Gl71YZ
United Kingdom
Sensors fall into 1 of 3 groups based on power source; battery-powered, plug-in and energy harvesting. We compare 100 of each sensor type over a 10-year period and reveal which has the best value.

SME News Magazine has announced the winners of the 2021 Southern Enterprise Awards. They have awarded DCO Systems as Best Global Energy Harvesting Equipment Sensors Provider.

Many monitoring solutions have restrictions and fixed capabilities because they are constrained by battery life. What industry needs is an adaptable and flexible solution that can be quickly deployed.

Solar farms are often run by operational specialists on behalf of the farm's owners and investors. Operators need data to run the solar farms optimally and to evidence this to owners and investors.

Machine downtime is costing Britain's manufacturers more than £180bn every year and that 53% of machinery downtime is caused by hidden internal faults.

According to manufacturing reports, 10% of steam traps fail each year. That results in significant time, money and energy wasted.

Wait times for installation, infrequent data reporting and limitations on monitoring are obstacles. They seem unrelated yet getting to the root they all stem from a sensor's energy source.

Motors and drives of varying types, speed and torque play a vital role on assembly lines. Many of these systems are still within their service lifetime but need updated monitoring capabilities.

Engineering magazines show immaculate plant rooms full of brand-new equipment, yet many manufacturers are full of existing equipment still within its service lifetime.

If you rely on steam, then you probably have many steam traps in your infrastructure. They are vital for efficient and safe operation but susceptible to problems.

According to The Manufacturer's Annual Manufacturing Report 2020, several roadblocks exist for companies trying to embrace Smart Factory technologies.

Taking on the bold approach of monitoring the entire system provides a clearer picture for engineers that fills in coverage gaps and reveals hidden problems.

Existing plants across the UK are full of aging equipment. However, there is no need to replace working plant and equipment just to add monitoring capabilities.

Sensors are a key component to implementing Industry 4.0. However, many sensing options generate installation and maintenance challenges that weigh against their benefits.