Top quality English wine supported by CompAir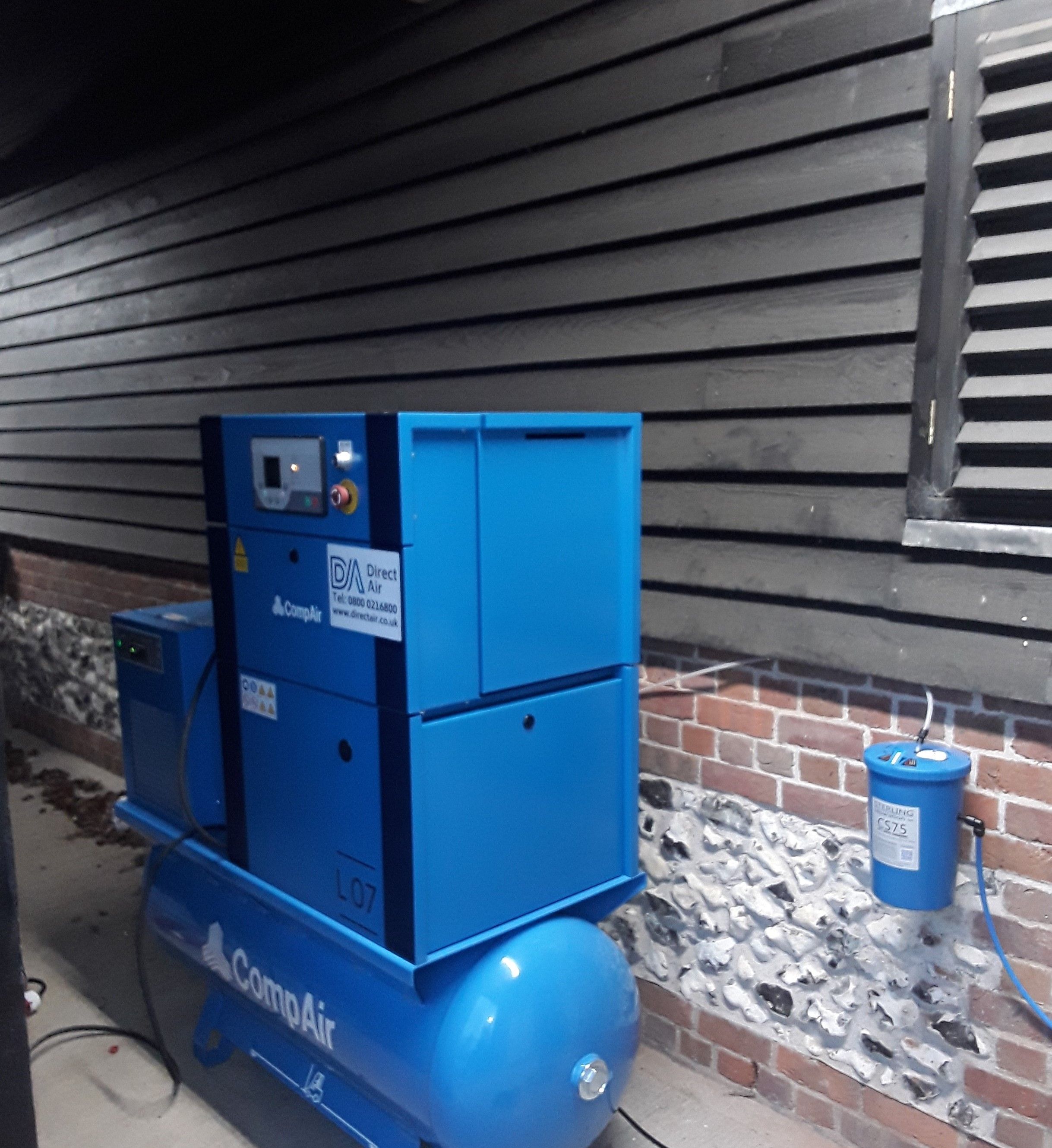 Located in the heart of Oxfordshire, Stonor Valley's winery produces high quality English sparkling wine. Stonor Valley know all about winemaking but needed to know more about their compressed air options. They needed to find a solution to use compressed air to reliably disgorge wines at the end of ageing on lees.
Stephen received a recommendation by Oeno Concept, a leading manufacturer of bottle riddling machines and inventors of the Gyropalettes® process. Oeno Concept as installers of the disgorging line confirmed CompAir compressors were the endorsed compressed air technology for the wine industry.
After conducting their own research, Stephen reached out to Direct Air to discuss how we could support them. The compressed air gets used for non-contact product applications.
Following on from the initial phone enquiry, Direct Air quoted suitable solution. A fixed speed CompAir L07 rotary screw air compressor Airstation to get supplied and installed. The delivery and installation were very important to coincide with production line commissioning.
Tim attended site to discuss the installation plan to ensure the L07 could get installed and commissioned as soon as possible.
The compressor got installed in December 2019 and has since been running reliably and efficiently. With no breakdowns or lost production, even over the winter months. Direct Air have also returned to carry out further pipework outlets using Teseo.
Stephen Duckett, Founder and Managing Director at Stonor Valley commented:
"We were looking for a compressed air solution to a straightforward application common in the sparkling wine industry. We're very happy as the installation went smoothly and the equipment works well."
Tim McGill, Area General Manager at Direct Air commented:
"Stonor Valley have such a superb set-up and the site itself is wonderful. Stephen came to us with a recommendation that was spot on for the application. And the CompAir L07 Airstation is a great product to supply and install. It is a pleasure to support Stonor Valley with their compressed requirements."