22 Jan 2021
What are maintenance indicators (KPIs)?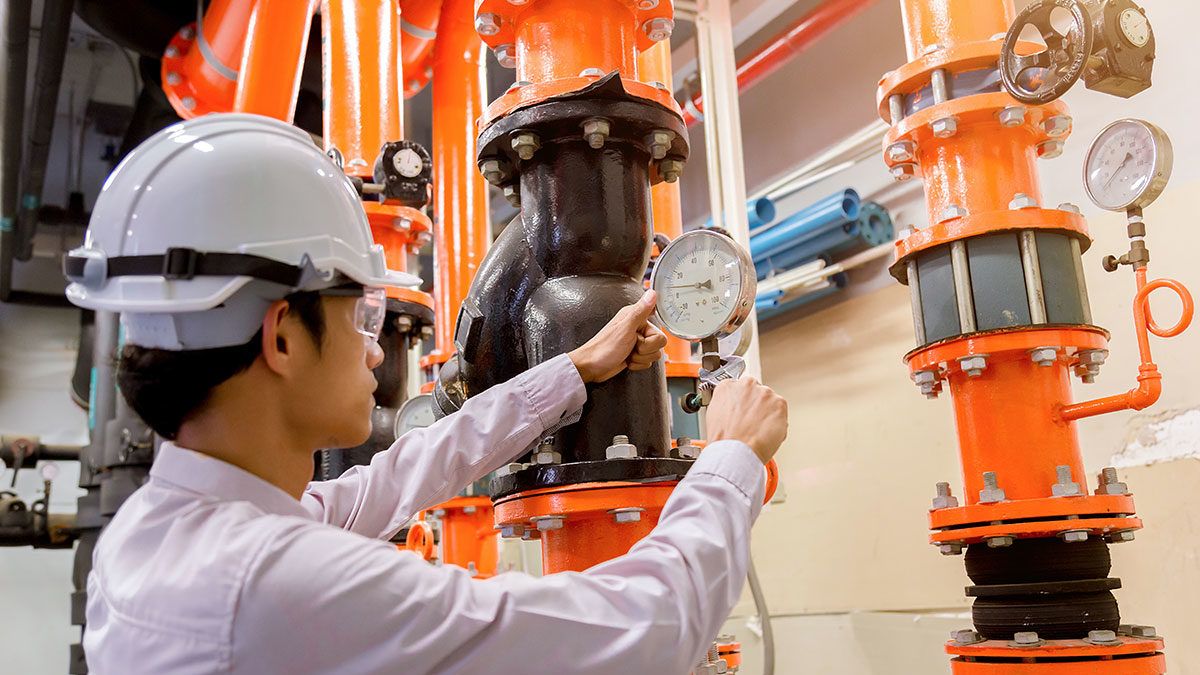 Any management practice requires the definition of goals and indicators to control the company's performance. The goals express what is intended, and indicators are used to quantify these objectives in numbers.
In Maintenance, the indicators are a set of information that measures the performance of certain tasks, systems, and teams. Indicators allow to evaluate the progression over time and define the path for continuous improvement. When companies define achievable maintenance indicators, they can increase their production, reduce costs, improve safety, and increase overall efficiency.
Also known as maintenance KPIs (Key Performance Indicators) these indicators evaluate whether operations are aligned with the maintenance goals, like reducing downtime.
As already mentioned, the maintenance indicators vary according to the objectives and strategies of each company. However, there is a set of KPIs that are used more frequently, which are based on the following key factors:
Efficiency
Costs and expenses
Security and compliance
Asset Performance
Downtime
Work order management
Spare parts inventory management
What is the main maintenance KPIs and how to define them?
In most companies, defining and monitoring maintenance indicators is part of a process that begins with the objectives set by top management. Once these objectives are established at the company scale, the maintenance manager can define action plans for the department, in line with global strategies.
To define the maintenance KPIs, the maintenance manager must identify the main negative points of the department. In this process, the areas that need to be improved should be considered, so that the team could improve the results. For example, the fact that there are several unexpected breakdowns in certain equipment, makes the maintenance team focusing much time on repairs. This is a point that must be worked on and improved.
Additionally, to define maintenance indicators, managers must put into practice the SMART method (Specific, Measurable; Attainable; Realistic; Timely) the most widely used technique to evaluate an indicator. Below, you can see what they mean:
Measurable – Must be quantifiable, preferably in numbers.
Attainable – The goals must be realistic and within reach of the responsible.
Realistic – A clear idea of the intended objectives must be available, considering current conditions.
Timely – Determine previously a deadline to achieve the goals.
Whatever the problem that prevents the company from achieving the defined goals, this is the first step you should take to improve efficiency and increase productivity.
Generally, maintenance KPIs fall into the following areas, along with the most used metrics in each category:
Work efficiency – Maintenance Backlog, overtime maintenance, machine setup time, percentage of emergency work, overtime and MTTR (Mean Time of Repair).
Costs and expenses – Maintenance cost as a percentage of replacement asset value (RAV), maintenance cost per unit, utility consumption (per utility).
Asset Maintenance – Planned Maintenance Percentage (PMP), Program Compliance, MTBF (Mean Time Between Failures).
Safety and Compliance – Number of Accidents and Incidents Reported, Lost Time Injury Frequency Rate (LTIFR).
Asset Performance – Overall Equipment Effectiveness, Asset Uptime
Downtime – Percentage of production time, equipment downtime.
Work order management – Average time to complete work orders, Percentage of work covered by work order
Spare parts inventory management – stock-out, inventory accuracy, turnover rate
Difference between metrics and maintenance indicators
It is very important to keep in mind the distinction between KPI and maintenance metrics. Although they are similar, because both measure the performance of the company concerning the defined goals, establish ideal levels for the future, and work to achieve these goals, they are not the same thing. The main difference is metrics are a measure that calculates progress towards a goal and KPIs are the target numbers to achieve.
This difference can also be verified by the names: KPI stands for performance indicators, while a metric, by definition, means a measurement system or standard.
What is the importance of maintenance KPIs?
Calculating and monitoring these indicators are very important for company managers to optimize processes and obtain in-depth knowledge to understand what goes less well and where there is room for improvement. Also, having access to accurate data automatically improves decision making.
If you can meet the established maintenance indicators and monitor their evolution, it means you are more likely to have a reliable maintenance management system.
Valuekeep CMMS is a great tool to include in your maintenance strategy. With this software, you can create work orders in digital format, control and monitor ongoing maintenance operations, create maintenance plans, and handle the work of technicians.
Find out how Valuekeep can make it easier to consult and track your company's maintenance KPIs.